We make a lot of pizza on the grill in this house. Tonight we made something different. Inspired by the French/German region known as Alsace, we made a delicious pizza. We used our regular pizza dough recipe (which I need to post another time), topped with a light coating of creme fraiche, smoked mozzarella cheese, sliced green onions and pan fried panchetta strips. Good stuff.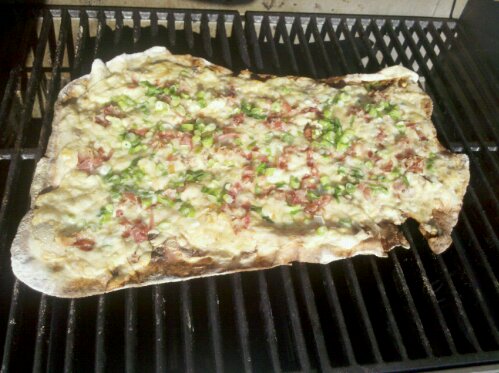 I stepped to the left to get rid of my shadow.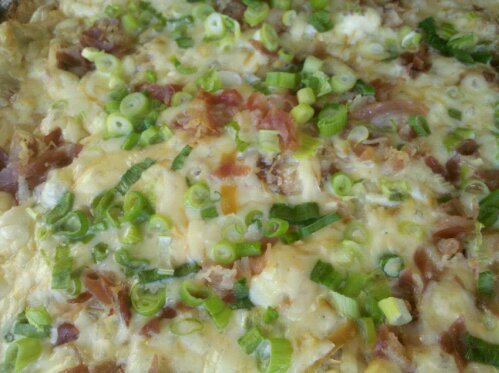 Close up shot taken on my Droid 1. Not exactly the best camera.