I only have a few picture from the calm Memorial Day this year. كورة عالنت I did 5lbs of Blooming Glenn baby back ribs on the Big Green Egg. كازينو اون لاين 888 Threw on some hot Italian sausage towards the end. Why the heck not.

Used my standard rub on the ribs. I finally managed to figure out how to remove the membrane from the backside. I was very pleased with myself.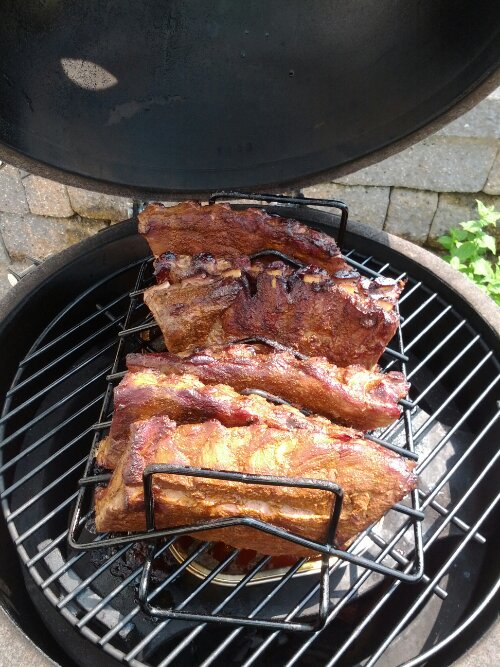 Using the dedicated upside down v-rack provides a great foundation to keep the ribs upright.

The sausage fit perfectly around the ribs. امم اوروبا 2023