We were visited by our friends from Long Island so we decided to have some fun.
Follow the pictures for a smoking of a full sized port butt. My first time trying something this large.


The rub was my standard that I use on pork. The recipe has been posted previously.

The night before I seasoned in and wrapped it up in plastic wrap.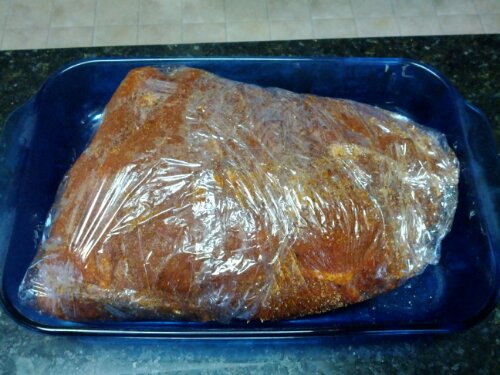 It was about 6am when I went outside to start the BGE.
Your browser does not support the video tag.

Used a mix of apple and cherry wood chunks.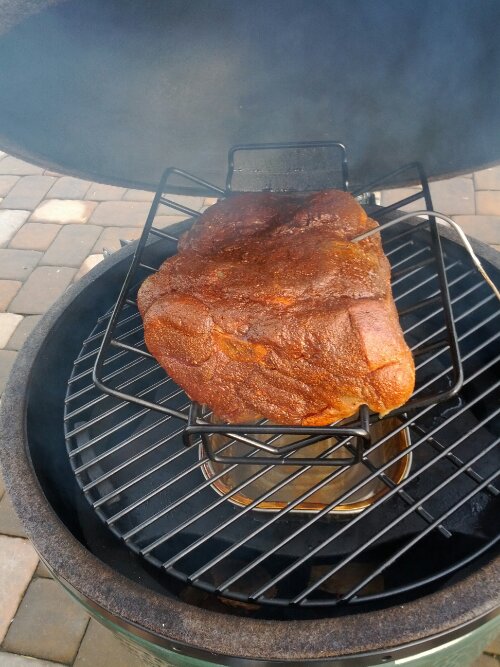 Its looking pretty good already and it hasn't even started.

Almost forgot the injection. Good think I remembered.

A few hours in and its starting to look good.

Skip ahead of few hours and the Resin has been broken out. Love that stuff.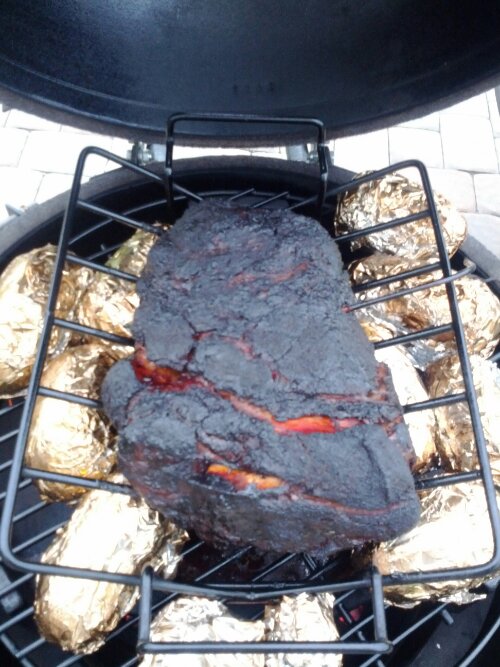 In an effort to be heat efficient, I surrounded the butt with potatoes and roasted garlic.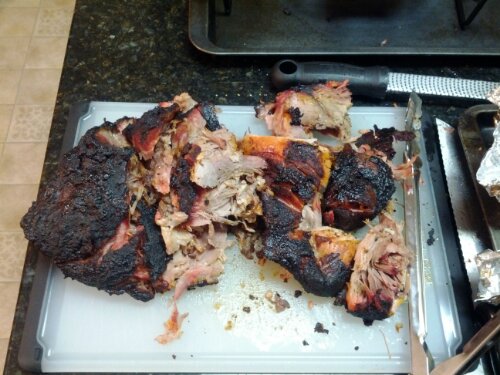 The final result was delicious. It was delicious.