Hurricane Irene blew through yesterday and this morning. Thankfully we are West enough and high enough to not have any significant issues. We definitely got our share of rain and wind. All of the bridges and a lot of the roads that lead to our house are flooded out. It could take days for the water to recede. Two of our friends from Long Island evacuated and ended up at our house with their cat.
Now that we had guests, we had to do something for food. Why not grill? So we did. I made some Jamaican Jerk marinated chicken wings last night while heavy rain was coming down.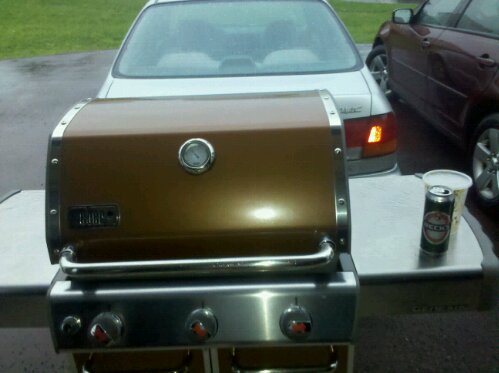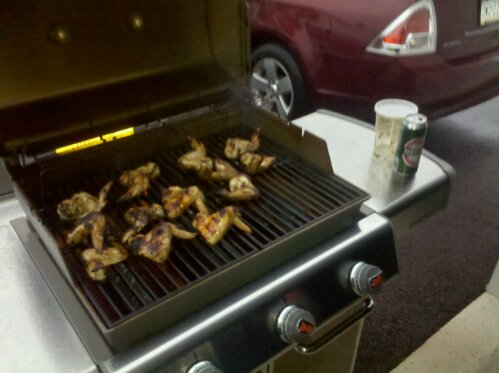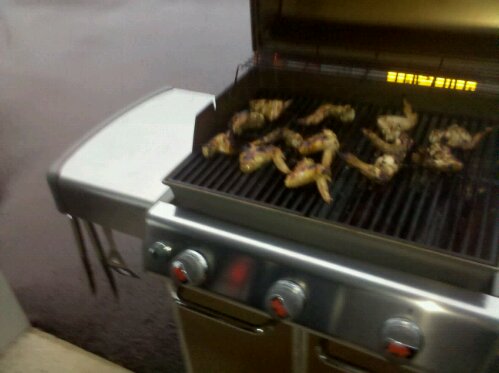 For lunch today, I grilled up some brats and zucchini. I moved the grilled around the side of the garage to block some of the wind.