Today I made Piri-Piri Chicken. I followed the recipe by Steven Raichlen – The Barbecue Bible copyright 1998; page 241. I made 2 spatchcock chickens covered in delicious buttery marinade. I also made a bunch of Hasselback Potatoes. Everything turned out great. The chicken marinade/sauce was awesome. I really should never make chicken on the Big Green Egg any other way. It was that good.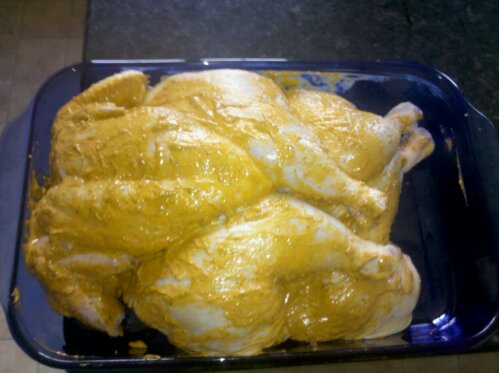 2 chickens after the marinade was added.
My equipment for the evening.
Just after everything was loaded onto the egg.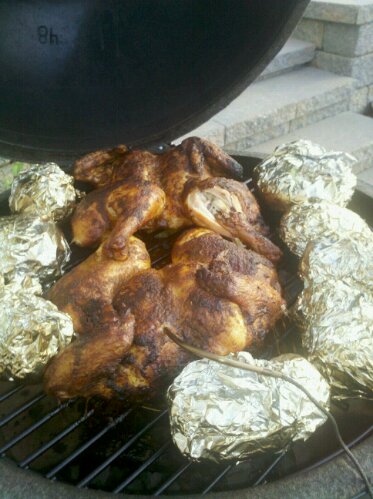 About 1.5 hours later and after 1 additional basting.
Time to eat.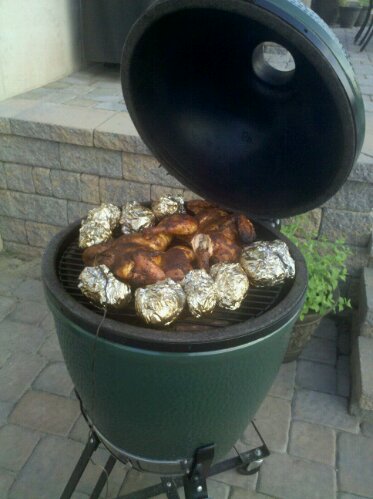 Shot from afar.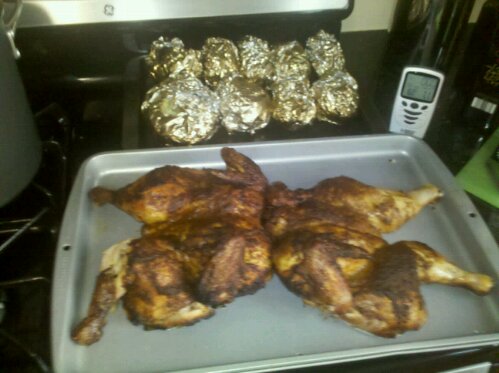 Everything brought inside.
Closeup of a potato. So good.